Three Corners Hotels
Over twenty years ago Frans Lambrecht saw tremendous tourist potentional in The Red Sea area of Egypt. He could off have no idea that his dream would grow into one of this area most prestigious hotel chains. Three Corners are committed to ensuring that their guests experience an effortless and comfortable stay.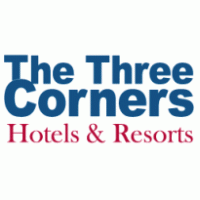 Food
In all the All Inclusive resorts, according to the different resorts, everything's included from fabulous gourmet meals, anytime snacks and drinks. This will allow you to indulge in every imaginable whim as freely as you choose, as often as you want. Each hotel offers buffet themed nights including The taste of Italy, Around the world, Wonders of the Far East, French Romance, Oriental Night, and European Buffet.
For your Children
Children will love Trixie the mascot of the Three Corners Hotels Kids Club. With him they rave, jump, ride, stick, paint, dig, celebrate, disguise, dance, surf, swim, make up, learn, play, play more and play again. The Trixie Kids Club offers a fantastic range of fun filled activities and entertainment to keep them occupied during the whole day.
Animation World
The Three Corners Hotel & Resorts are the perfect places for you to book to escape the daily grind. The only rule to follow is to do whatever you please and as often as you want. The resort animation teams are the heart and soul of the Three Corners Hotels. Creative, engaged, imaginative, experienced, skillful and professional they take care of our entertainment, events, sportive activities and much more. During daytime they organize an abundance of activities for families to share together or separately: pool games, sports or all round competitions are offered around the pool and at the lagoons or on the beaches. In the evening they offer fascinating shows and musical entertainment of the highest level. Be enchanted by Egypt Moves, Grease or Moulin Rouge. Or dance and sing the night in with our karaoke or dance evenings.
Water World
Wet 'n fun is a central theme in all The Three Corners Hotels & Resorts. All their resorts always include swimming pools, sundecks and a beach. A new addition are the Waterparks and Junior Slides in selected hotels, featuring drenching water adventure rides for a fantastic splash fun day.
Sport World
The professional animation teams will offer an exciting daily schedule of games, recreation and different sports offers. Simply have fun with beach volleyball, darts, ping pong, volleyball, water polo, water aerobic, aerobic, boccia, fitness, yoga and still many things more. Within all the resorts you always can find a dive centre or a representative.
Wellness World
Experience the ultimate pleasures of the resorts health and beauty centres. Indulge in a full menu of restorative treatments and salon services from manicure to full massage. The Health and Beauty centres are fully equipped. You are placed in expert hands, trained in the latest, most sophisticated techniques, all personalized to your body's needs.
Business World
The Three Corners Hotels & Resorts and the Triton Hotels also offer the right environment for full-scale conferences, business and boardroom meetings, seminars, presentations, product launches and your company's social events.
Locations
El Gouna
Rihana Resort **** de luxe
Rihana Inn ****
Ocean View **** Prestige
Hurghada
Sunny Beach Resort ****
Triton Empire Hotel ***
Triton Empire Inn **
Triton Empire Beach ***
Marsa Alam
Fayrouz Plaza Beach Resort *****
Triton Sea Beach Resort ****
Sharm El Sheikh
Taba
Check availability and book great value Three Corners Hotel deals with UlookUbook.