All Inclusive Holidays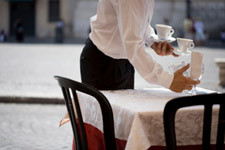 Many people prefer to book into all inclusive accommodation as it means all of your food and drink, hotel activities and entertainment is covered from the minute you get there till the minute you leave.
This obviously saves you spending extra money on restaurants outside of the hotel, and generally, the more you can eat or drink the better, as you'll have unlimited refills in the hotel.
Most hotels will offer unlimited soft drinks all throughout the day, although some may only offer alcoholic drinks at certain times, usually in the evening. Depending on the star rating and the cost of each accommodation however, you may be able to find hotels which provide alcoholic drinks all day long.
The food on All Inclusive Holidays is usually served during regular time slots during the day which gives guests the chance to pick and choose when they want to eat.
The whole idea behind All Inclusive Holidays is to make it comfortable and easy for the customer, and this is exactly what you'll get when booking an all inclusive holiday through ULookUBook.com.