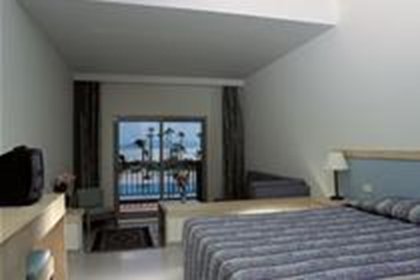 Hotel Overview
The Ephesia Beach is a unique holiday village situated in a beach front location. The property has 205 guestrooms of which 76 are family rooms and is surrounded by attractive landscaped gardens full of palm trees and flowers. The hotel is just 200 metres from the nearest shops and 4 miles from the centre of Kusadasi.

##Location
Kusadasi has some good seafood and Turkish restaurants and one of the largest shopping bazaars in Turkey, with well over 1000 jewellery, leather, carpet and souvenier shops. Shops are open 7 days a week from 9 in the morning till midnight and bargaining is a must. The beach offers a selection of water sport activities if all the relaxation becomes too much.

##Accomodation
All have * bathroom/shower * WC * telephone * minibar * satellite TV * air conditioning * hairdryer * (certain amenities may be payable locally)

##Eating and Drinking
The hotel has a main restaurant offering Turkish and international cuisine and an a la carte cafe/bar/beach club serving great food with wonderful views. The hotel operates an All Inclusive option which includes breakfast, lunch and dinner, local drinks between 10am and midnight, tea time with cookies and snacks. Fresh orange juice, Turkish coffee, imported drinks and the minibar are not included in the AI option. Breakfast is between 7am and 10am, lunch from 12.30pm to 2pm and dinner between from 7.30pm to 9.30pm. Fresh soup is available between 11.30pm and midnight. Snacks including burgers are available at the pool bar from 10am to 6pm and sandwiches are available from 10am to 7.30pm. Between 3pm and 3.30pm ice creams are available and tea time is from 5pm to 5.30pm. The a la carte restaurant is open from 7.30pm until 10pm and can be reserved once per 7 day stay. Reservations must be made before midday. Finally AI guests can enjoy soft drinks, coffee, beer, house wine and local alcoholic drinks in the disco between 11pm and midnight. The AI service is not available except in the hours mentioned above, even if the outlet is not closed at the time.

##Swimming Pools
The hotel has 4 swimming pools, 2 of which are thermal pools. There are plenty of relaxing loungers available around the pool area and on the beach.