Superbreak

Have been providing great hotel packages for over 25 years, whether you love short breaks, weekend breaks, theatre breaks or just great hotel offers Superbreaks have it all.
Superbeaks offer the following fantastic products...
Hotels...
Superbreaks offer over 7000 hotels in more than 1000 destinations worldwide.
You can choose from all your favourite hotels in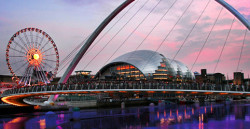 London in the most popular locations from only £30pp! Discover a vast range of European City Breaks and choose from destinations including Paris, Bruges and  many more! Start your overseas break early with our incredible stay and park rates from only £21pp available at all major UK airports. Enjoy your favourite top brand hotels for less with our fantastic selection of Mystery Hotels across the UK with prices from only £17.50pp! For the ultimate in relaxation enjoy a pampering spa breaks where you can choose 1 or 2 nights' accommodation and a range of luxurious treatments from only £87.50pp! From money saving 2 night country breaks, weekend family deals and romantic escapes you will find them all and more with Superbreak hotel offers.
London Theatre Breaks...

Book a Superbreak theatre and hotel packages and you have the pick of the best seats, all the top theatre shows, and some great added-value extras. Every theatre break package includes hotel accommodation plus theatre tickets, 2 for 1 dining vouchers, entry into a free prize draw, a London Map and a selection of discount vouchers for London attractions. Hotel & Ticket Packages from £62.
Concerts and Events...

Superbreak concert and event breaks can be booked with UlookUbook instantly. Book an event break at a music concert, a relaxing cultural break to London or an exciting sporting event break.
Theme Park and Attraction Breaks...
Theme park and attraction breaks are an easy way to create a fun-filled short break for all the family. Superbreak offer tickets to a wide range of attractions including theme park breaks at some of the country's top attractions such as Alton Towers, Thorpe Park, Drayton Manor and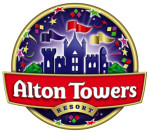 Blackpool Pleasure Beach. Home to a number of heart-stopping rollercoaster's and terrifying rides, these theme parks are a must visit for thrill seekers. If the white knuckle thrills of theme park breaks is not your thing Superbreak also offer some more relaxed alternatives. Theme park and attraction breaks can be booked to incorporate visits to spectacular zoos, including Chester Zoo and Woburn Safari Park, historic castles in Warwick and Windsor and interactive museums such as Jorvik Viking Centre, Legoland Manchester and Cadbury World, all providing a fun learning environment for children and a haven for those with a thirst for knowledge. Theme park and attraction breaks combine convenience and great value for money and are the perfect way to entertain the whole family on your short break away.
Hotels and Short Breaks with Travel...

Enjoy more for less on your break with Superbreak and browse hotels breaks with travel included.
For short breaks in the UK & Ireland, arrive at your destination in style with our two night hotel breaks with rail included. Alternatively, escape to Europe with P&O mini cruises to Amsterdam and Bruges or take advantage of brand new Eurostar Breaks to Paris which are perfect for a short city break in one of the romantic capitals of the world.
Airport Hotels with Parking - UK & Ireland Holiday Extras...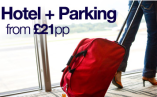 Superbreaks growing range of holiday extras at provincial airports include a range of great deals on airport hotels, parking packages and rail travel. What's more, many of the hotel and parking packages are often available for less than the price of a car park alone. So don't wake up in the middle of the night to catch a morning flight. Start your break with a relaxing stay at an airport hotel.  
To book your Superbreak call our sales team!!!
Call Travelbubble now on 0191 2446163