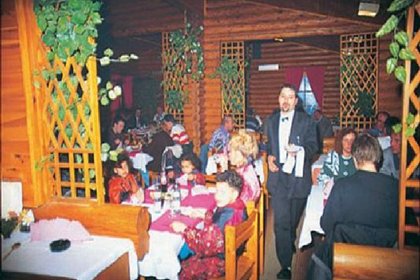 Hotel Overview
Yagoda Chalets
Get ready for an extreme value holiday in Borovets by booking your stay at the friendly Yagoda Chalets.
The Yagoda Chalets are charming Scandinavian style chalets in lovely and peaceful surroundings just outside the lively resort of Borovets in beautiful Bulgaria. Just 2 km from Borovets, in a pine tree forest 1300 m above the sea level and close to the magnificent Mousala peak, the Yagoda Chalets are ideal for couples or families who want to enjoy a less hectic ski holiday, taking things at your own pace and still being free to indulge in the apres-ski action. The ski bus stop is outside the hotel takes you to the Ski Lift which is approximately 2.5km away. For a bargain holiday in the Bulgarian wonderland of Borovets, the Yagoda Chalets are a great value choice.
Sofia Airport is 75 km from the Yagoda Chalets
Local Tips: The nightlife in Bovorets is excellent with spots such as the Buzz bar, Mamacitas, and Bonkers disco drawing in all types of party lovers.
Please note minimum durations may vary over the Christmas and New Year period FACILITIES:The facilities at the budget Yagoda Chalets offer all you need for an energizing value holiday.
Food, drink and entertainment: Choose between self-catering basis or good value half-board basis with a buffet breakfast and good 3 course buffet dinner at the Yagoda restaurant.
Sports, games and activities: Sauna, playgrounds and necessary equipment for volleyball, football, basketball (1 basket), tennis, table tennis, badminton. Chess, backgammon, and different entertaining family games are offered at the reception desk. Ski bus stop is outside the hotel which takes you to the Ski Lift which approximately 2.5km away.
Additional: 24 hour reception with safe and hair dryer, free parking.