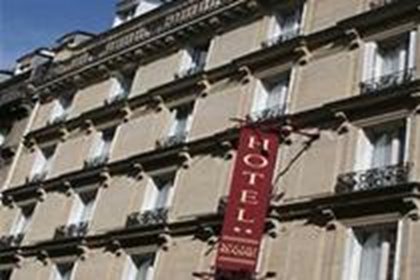 Hotel Overview
The Victor Masse Hotel is well positioned between the Opera and the Sacre-Coeur and is a few steps from the large department stores including Galeries Lafayette and Printemps. There are also plenty of theatres and cabarets in the surrounding area whilst the nearest metro station to the hotel is Saint George. The hotel has 40 comfortable guestrooms some of which enjoy views across the Parisian rooftops to the Eiffel Tower.

##Location
Paris is a compact city divided by the River Seine and is without doubt one of the most beautiful of the world's capital cities. With the tree lined Champs-Elysees, Louvre Museum and Eiffel Tower to see combined with fantastic shopping, dining and nightlife, the only worry is whether you can fit it all in!

##Accomodation
All have * bathroom/shower * WC * colour TV * telephone * alarm clock * hairdryer * (certain amenities may be payable locally)

##Eating and Drinking
The hotel has a lounge and breakfast room. Breakfast is continental style.

##Swimming Pools
The hotel does not have a swimming pool.