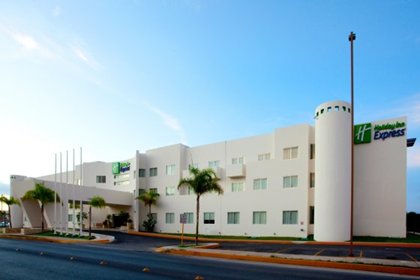 Hotel Overview
The Tivoli Lagos Hotel rests right in the centre of the ancient and picturesque city of Lagos on the Algarve in Portugal. Situated 300 m from a range of entertainment options including bars and restaurants, the 4 Star Tivoli Lagos Hotel features 342 comfortable and fully equipped guestrooms with designer decoration by Maria José Salavisa, offering everything you need for a well-deserved rest. Situated 2 km from Meia Praia, home of the Duna Beach Club, this is a great base from which to enjoy the refreshing breeze of the sea and the excitement of the Algarve night life.
Getting to the Hotel: Faro International Airport is 73 km from the Tivoli Lagos Hotel. Public transport is available 200 m from the hotel.
Local Tips: The hotel is in a perfect position to explore the city of Lagos with its rich historical heritage and natural beauty. Check out S. António Church, the Discoveries' Museum, the Ethnography Museum, the Archaeology Museum, the Numismatics museum and the Sacred Art Museum. FACILITIES:Dining: The Tivoli Lagos has 3 restaurants and 2 bars at your disposal. Enjoy breakfast and dinner at the welcoming and friendly Lacobriga restaurant, and dinner at the a la carte Pateo Velho Restaurant for delicious fresh grilled meat and fish. Guests can also enjoy the Duna Beach Restaurant and Bar Right on the beach at Meia Praia, the Pool Bar, and the cosy Luna Lounge and Bar. Entertainment is offered in summer (March to October).
Activities: 2 outdoor swimming pools for adults (one of which is on the beach) and 1 for children, indoor heated swimming pool and Jacuzzi, Health Club with massage service, Vichy shower, Jacuzzi, steam room, saunas and fitness room, Duna Beach Club with restaurant, bar, pool and changing rooms, garden, reserved beach area (May to October): 120 sun shades, sun loungers and a beach patrol service., water sports on the adjacent reserved beach (May to October). T/Experience for extra services, excursions and fun packages. With 31 golf courses in the region, 5 of which are within 20 km from the hotel, guests have a wide range of golfing opportunities.
Additional: 24 hour reception, luggage store, 24 hour room service, Internet facilities, safe, laundry service, check-in from 3 pm, check-out by noon, shopping arcade, Internet centre, Wi-Fi in public areas and meeting rooms, analogical Internet in rooms, flower delivery service, small pets allowed by arrangement, babysitting on request, wedding services, banquet services, smoking room, Business Centre, medical assistance, public telephone, major credit cards accepted, car rental, paid covered garage parking, free open air parking. Some services are with charge. The hotel offers a free shuttle to Duna Beach Club (March to October).