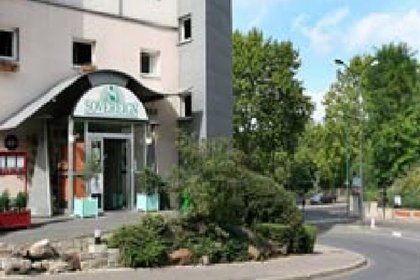 Hotel Overview
Sovereign Bord de Seine
The hotel Soveriegn Bord de Seine is a great budget hotel with a serene and calm atmosphere and located close to the Seine. The hotel is also near the vibrant flea market of Saint Ouen (the biggest in Paris) making it a great location for shopping, sightseeing and exploring Paris. This hotel offers good value for money and make a longed for city break extremely affordable.
Getting to the hotel: FACILITIES:Food, drink and entertainment: The hotel has a lounge bar and restaurant serving French dishes.
Additional: Equipped conference room, elevator, private car and bus parking, laundry service, house-keeping and reception with booking information and advice.