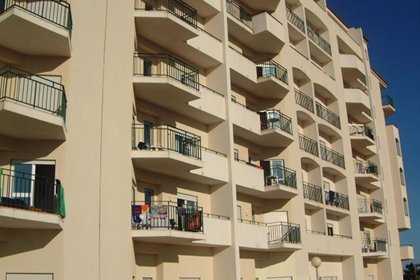 Hotel Overview
The Flor da Rocha Hotel features 133 comfortable one bedroom and two bedroom apartments offering everything you need for a well-deserved rest. Situated 600 m from the sandy beach at Praia de Rocha, this friendly 3 Star hotel is a great base from which to enjoy local attractions and experience the excitement of the Algarve night life, and go a bit further to Portimao (2 km) for great shopping. Visitors to this relaxing leisure destination will find their tension and worries melting away while enjoying all that this coastal paradise has to offer.
Getting to the hotel: Faro International Airport is 30 km from the hotel.
Local Tips: There are excellent places for night life nearby, like Casino da Rocha that offers international-style cabaret shows.
Please Note: This property does not have Wifi, air-conditioning or any kids club/entertainment. FACILITIES:Food & drink: Self Catering accommodation. Flor da Rocha Hotel has a pool bar/snack bar open from June to September. This property is within very close walking distance to a multitude of bars and restaurants.
Sports, games and activities: Adults outdoor swimming pool, outdoor children's swimming pool, games room (open from June to September). Golfers will find the most elite Golf Courses on the Algarve close by including Alto Golf Course (3 km), Penina Golf Course (6 km), as well as Palmares Golf, Gramacho Course and Salgados Golf Club all within 35 km of the hotel.
Additional: 24 hour Reception, 4 elevators, tour and parks information, non-smoking apartments, fax and copy service, disabled access, taxi service, pets not allowed, car rental, free parking.