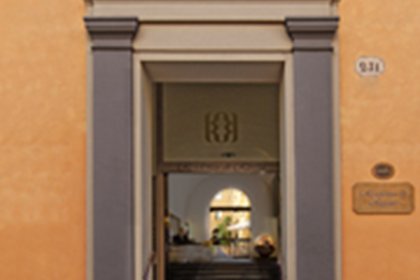 Hotel Overview
The hotel is a is a superb architectural building situated in the historic centre of Rome, between the Spanish Steps and Piazza del Popolo, within walking distance from the most popular attractions of the city centre. The hotel can host also business meetings as it has 6 meeting rooms. The en suite guest rooms are spacious and well appointed with all of the modern amenities you would expect of a hotel of its class, including air conditioning, fridge and satellite TV. This hotel is 30 kilometres from the airport.

the garage is conventioned and costs 35,00 Euro per day.


Wi-Fi (common areas):10,00 Euro per day.






Starting from the 1st January 2011 clients who are staying in Rome will be required to pay 2 ? per person per day (up to a maximum of 20 ?).
This applies to stays in any b&b/hotel 1-2-3 stars and 3 ? per person per day (up to a maximum of 30 ?) if staying in any 4 or 5 star B&B/hotels.
The Tax will be paid to the hotel locally.