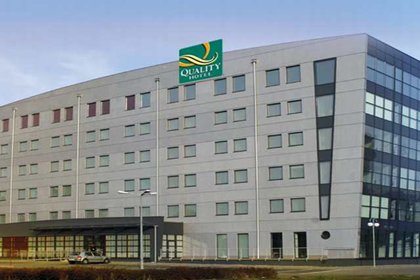 Hotel Overview
The Quality Hotel is a smart modern 3 star complex that welcomes business and tourists visiting Krakow city in Poland. Strategically situated for auto route access into the city, the 3 star Quality Hotel offers 106 rooms, full restaurant and cafe/bar service, swimming pool and Spa facilities with gymnasium to enable tourist visitors and business guests to fully relax and unwind after each hectic day in the city. To enjoy the attractions of Krakow city or visit on business, book into the Quality Hotel for a comfortable retreat.
Getting to the hotel: Krakow-Balice International Airport serves.
Local tips: The hotel is 3km from the popular main market square.