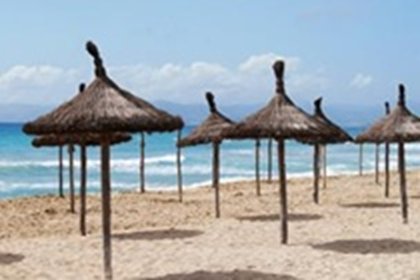 Hotel Overview
Your accommodation will be selected by our experienced team of holiday experts and we will try to find you the best quality accommodation for the price you have paid. We will contact you as soon as we have allocated your property. This maybe up to the date you travel, but we will endeavour to allocate your accommodation at least 2 days before you depart. We reserve the right to allocate your accommodation at any time between the date we accept your booking and the date of your departure."properties we feature in one of the following resorts: Santa Ponsa, Magaluf, Palma Nova, C'an Pastilla, El Arenal. It will be a lowcostholidays 3 star rated property and will be ideal for couples, families or groups. All our properties occupy great locations where you will be close to the beach and shops, bars, restaurants and entertainment venues.

**We will contact guests no later than 2 days prior to arrival to advise where they have been allocated. Please make sure you provide a contact telephone number when making your booking. For any queries please contact operations@lowcostholidays.com**

##Accomodation
All have *bathroom/shower* *WC * (certain amenities may be payable locally)

By booking an allocation on arrival you are accepting that we will allocate you and your party to a hotel and resort of our choice. Guests will be contacted no later than two days before departure to let them know which accommodation you have been allocated to.

##Eating and Drinking
All properties have one or more bars or restaurants.

##Swimming Pools
The accommodation will have its own swimming pool.