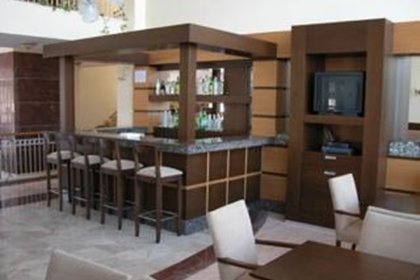 Hotel Overview
## Location
This hotel is located in the middle of an orange grove. A footbridge leads over the main street which separates this establishment from its sister hotel the Gül Beach and the shingle and coarse sandy beach which lies 200 m away. The premises are not far from restaurants, bars, a nightclub and access to the public transport network. The airport is approximately 55 km away.

## Rooms
The rooms all come with an en suite bathroom with hairdryer, a direct dial telephone, satellite/ cable TV, a hire safe and a minibar.

## Sport
There is also the possibility of trying waterskiing, jet skiing, motor boating and catamaran sailing. Moreover, guests may enjoy diving, sailing, cycling and playing table tennis as well as billiards. Near the hotel there is a golf course.

## Meals
Guests can select their breakfast, lunch and dinner from a buffet. It is possible to book an all-inclusive stay.

## Payment
MasterCard and VISA are accepted as payment methods.