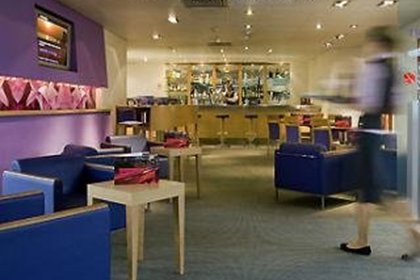 Hotel Overview
The hotel has 143 spacious and functional rooms, a swimming pool, 428 m² of rooms which are available for meetings and seminars, and lift access to the upper floors. Guests can dine however they want and whenever they want in the hotel's café, enjoying simple, tasty, healthy and balanced cuisine which will satisfy all their cravings. Guests can also take a moment to relax in the restaurant, bar or terrace, or even in their room.

## Location
This hotel is located 5 minutes from the Air and Space Museum and it is ideal for business trips, as it is close to the Le Bourget and Villepinte exhibition centres. For a break from work, Parc Astérix and the Stade de France are only a few kilometres away. The hotel is very close to the A1-A3-A104 motorways and 10 minutes from Roissy-Charles de Gaulle Airport and close to Le Bourget Airport.

## Rooms
The superior room has 1 double bed and a sofa and is a place where guests can enjoy work and quietness. The superior room mixes modern decor and ergonomic comfort with high-end facilities such as WLAN Internet access, a minibar and a safe. It is suitable for up to 3 people. The standard room also comes with 1 double bed and a sofa and features comfort and space. The standard room is a great example of what this hotel chain is all about. It comes with all the usual facilities such as WLAN Internet access and a minibar. It is suitable for up to 4 people.

## Notes
Check-in time and check-out time are both at midday.