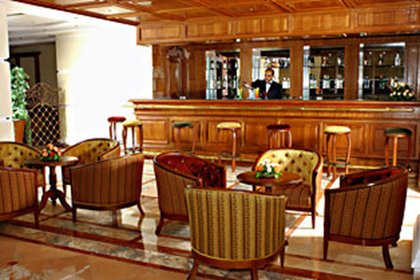 Hotel Overview
This 114-room hotel harmoniously combines business and leisure. The hotel is new, modern and stylish, offering facilities such as a 24-hour reception, VIP treatment and free parking. In addition this air-conditioned hotel provides guests with facilities including a reception lobby with a currency exchange service, a café, a kiosk, a bar, a TV room, a restaurant, conference facilities and Internet access.

## Location
This hotel is located within only 15 minutes of the Mohammed V International Airport and within only 10 minutes of Marjane Commercial Centre. Old Medina town centre, where there are shopping opportunities and tourist attractions, is 20 minutes away. Oasis train station is 15 minutes by car or public transport and Ain Diab beach can be reached in 30 minutes.

## Rooms
The hotel rooms are spacious, comfortable and calming with an elegant atmosphere and decorated in a cordial and elegant design. Each room has a private bathroom with shower, TV, Internet access, minibar, double bed, central air conditioning with individual control, a seating area and a terrace.

## Sport
The hotel offers guests use of an indoor swimming pool.

## Meals
The hotel provides a breakfast buffet and an à la carte menu for lunch and dinner.

## Payment
The hotel accepts Diners Club, MasterCard and VISA as forms of payment.