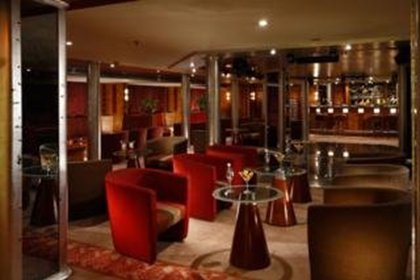 Hotel Overview
The cruise ship offers a 7-night cruise on the River Nile, starting each Monday from Luxor. The ship has 72 cabins and offers a lobby, restaurant, clinic, reading room and Internet café. There are also 2 bazaars on the ship.

## Location
This cruise ship is situated on the River Nile. Guests embark in Luxor, sailing to Edfu, Kom Ombo, Aswan, and back to Luxor via Esna Lock. There are optional excursion packages available for guests wishing to visit The West Bank Valley of the Kings, Valley of the Queens, the Temple of Queen Hatshepsut, Colossi of Memnon, the Temple of Horus, Kom Ombo Sobek and Haroeris temple, Aswan High Dam and Old Dam, the Obelisk and Philae Temple, the botanical gardens, Karnak East Bank and the temples of Luxor.

## Rooms
The cabins are equipped with an internal telephone system, colour TV with satellite channels and a central video system, individually regulated air conditioning, a private bathroom with shower and hairdryer, a minibar and an electronic safe.

## Sport
The evening enterntainment programme includes the Oriental Galabeyah party, belly dancing shows, folklore shows and a nightly disco in the lounge bar. In addition, the ship has an outdoor swimming pool with poolside snack bar and a sun terrace with sun loungers. There is also a pool/snooker room on the ship.

## Meals
The restaurant serves international buffet-style meals.

## Payment
American Express, MasterCard and VISA are accepted as methods of payment.