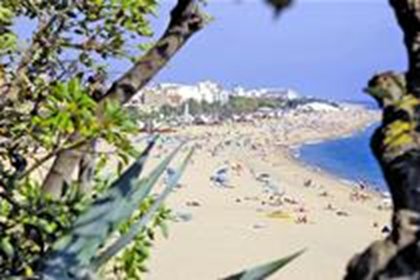 Hotel Overview
Your accommodation in Costa Brava will be selected by our experienced team of holiday experts and we will try to find you the best quality accommodation for the price you have paid. We will contact you as soon as we have allocated your property. This may be up to the date you travel, but we will endeavour to allocate at least two days before you depart. We reserve the right to allocate your accommodation at any time between the date we accept your booking and the date of your departure. Please be sure you provide a contact telephone number when making your booking.

Our Reservations Department will contact you roughly 2 days prior to arrival via email and advise you which hotel you will be allocated in.

##Location
Costa Brava is a favoured destination with British holidaymakers tempted by the superb climate, excellent beaches, varied resorts and picturesque countryside. Visitors to the area can expect to enjoy snorkeling, diving, sailing, golf, horse riding and walking. The Costa Brava resorts offer something for everyone from quiet, romantic, beach front restaurants to late night bars and clubs.

##Accomodation
All have * bathroom/shower * WC * TV * telephone * balcony/terrace * (certain amenities may be payable locally)

**By booking an allocation on arrival you are accepting that your travel agent will allocate you and your party to a hotel of our choice. Guests will be contacted a few days before departure to let them know which accommodation you have been allocated to. There is a possibility the accommodation may change after confirmation; however, guests are unable to alter their hotel at any time.**

In reference to the new tourist tax for Catalunya introduced by the Catalan Ministry all guests staying in any property in Catalunya area will be charged between €0.5 - €2.5 per person per night with a maximum of 7 nights depending on the type of establishment on the spot by the hotelier except people aged 16 or under. Price includes VAT.

##Eating and Drinking
All properties have one or more restaurants and bars.

##Swimming Pools
The hotels will have swimming pools, children's pools and a variety of leisure amenities and activities to suit all ages.