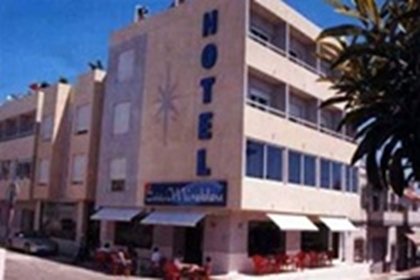 Hotel Overview
The Hotel Mirablau is charming hotel located in a quiet area of Aguadulce in Costa Almeria, close to pretty gardened areas, the beach and the area's amenities. The hotel makes for an excellent base for anyone looking for a relaxing holiday away from the more typical tourist and commercial areas. Accommodation at the hotel consists of several simple yet spacious guest rooms equipped with modern amenities and the hotel has a pleasant selection of facilities on offer that help to ensure your stay is a comfortable one. When you are not relaxing on the nearby beaches the hotel has a spacious sun terrace that provides a perfect alternative and is complimented by the outdoor café that provides delicious snacks and refreshing drinks while you relax in the sun. Alternatively in the afternoon and evenings guests can relax and enjoy a drink in the hotel's comfortable bar and lounge area. During your stay you will find the friendly and helpful staff are always on hand to help with any request about your stay and the reception area is open 24 hours for check-in/out and can provide useful services such as laundry.

The hotel has an ideal location being close to the fabulous beaches of the area where you can relax in the sun or enjoy some thrilling water sports and the area is a popular choice for other outdoor activities with golf courses and plenty of excursions to see some of the best attractions nearby. Also nearby the hotel you can explore the beauty and nature of the Cabo de gata National Park, a protected area for its wildlife and fauna it also makes for great place for hikes and an excellent location for scuba diving. You will find the a great selection of local shops and charming restaurants in the nearby town and if you are looking for an even better shopping experience you can find all you desire in the capital which is only 11km away. Other nearby locations that are well worth a visit include the villages of Sierra Alhamilla and desert of Tabernas all help to make for a memorable holiday in the Costa Almeria.

##Accomodation
The hotel features a total of 27 spacious and modern double and triple rooms that are well-appointed with all the essential amenities for a comfortable stay. Amenities you can expect to find in all rooms include air conditioning, satellite TV, telephone, internet access and a full bathroom with bath/shower and WC.

##Eating and Drinking
The hotel has a comfortable cafeteria where you can enjoy a sumptuous range of homemade cuisine and is complimented by the hotel's wine cellar.

##Swimming Pools
The hotel does not include a swimming pool.