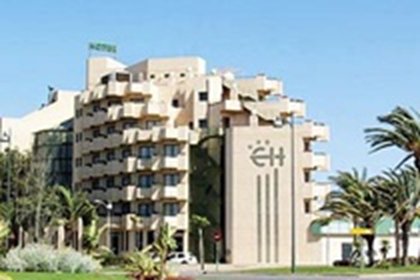 Hotel Overview
The 3 star Ejido Hotel situated on the Mediterranean Coast, in the pretty town of El Ejido. Close to stunning, white sand beaches it is a great place to relax while on holiday. There is plenty to see and do in the area with a golf course nearby and fantastic spots for diving along the coast. The Almerimar Beach Resort is well worth a visit for a fun day in the sun.

The hotel offers excellent value for money and a range of top facilities. After a day enjoying the weather and local attractions, you can treat yourself to a range of massage treatments to unwind. Guests are also entitled to free parking and free Wi-Fi.

The Ejido Hotel offers a great location near to stunning beaches and local attractions. So for an unforgettable and affordable beach holiday in Spain, book today!

**Please note:** Check-in available at any time after noon. Check-out no later than midday.

##Accomodation
All rooms are comfortable and stylishly decorated. All include air conditioning, climate control, desk, hair dryer, safe, iron/ironing board (on request), minibar, phone, rollaway beds, television, balcony and high-speed Internet access.

##Eating and Drinking
The hotel has an a la carte restaurant serving Mediterranean specialities.

##Swimming Pools
The hotel does not have a swimming pool.