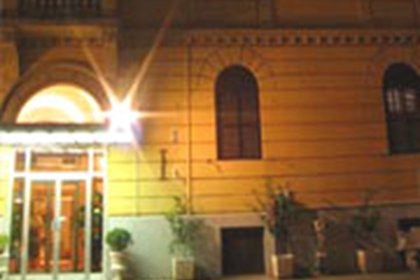 Hotel Overview
Edera Hotel is a splendid five story building, designed in a modern and functional style, in Rome, approximately 35 km from the airport. It is in a prime position that allows its guests to take nice strolls around the historical districts and the city park of Colle Oppio, with its famous ruins of Domus Aurea. The hotel also offers a breakfast room and a bar for convenience and a beautiful garden for ultimate rest and relaxation. It is a great way to enjoy a holiday while also having a chance to visit one of the most popular cities of the world.

Starting from the 1st January 2011 clients who are staying in Rome will be required to pay 2 ? per person per day (up to a maximum of 20 ?).
This applies to stays in any b&b/hotel 1-2-3 stars and 3 ? per person per day (up to a maximum of 30 ?) if staying in any 4 or 5 star B&B/hotels.
The Tax will be paid to the hotel locally.