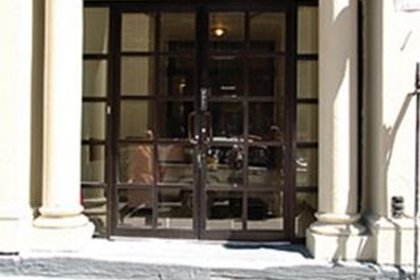 Hotel Overview
Satisfy your sweet tooth at New York City's newest, hippest and hottest boutique hostel, which opened in 2007. It is conveniently located in NYC's most trendy neighbourhood.

## Location
The hotel lies on the Upper West Side close to Riverside Park and Broadway with its countless entertainment venues. Countless restaurants, bars, and shops, as well as links to the public transport network, are to be found within the immediate vicinity. Just steps from the 1 or 9 subway line, guests are moments away from Harlem or Times Square. La Guardia airport lies some 14 km away, JFK Airport is 26 km and Newark Airport is 27 km away from the hotel.

## Rooms
All our rooms have a shared bathroom located in the hallway. The Standard Double Room for 1-2 persons contains one double bed with air conditioning. The Bunk Bed Room for 2 persons contains a bunk bed with air conditioning.

## Sport
Guests have access to the 2,000 square foot lounge with pool/billiards, ping pong/table tennis, computer kiosks and much more. They can also relax on the couches and watch movies in the movie room dubbed 'the theatre'. At night the lounge becomes a club scene for the young people staying in the hostel. There is also a brand new outdoor garden known as 'The Porcelain'. In the lobby, to satisfy computing needs, the hotel has the Google room with computer kiosks and printers.

## Payment
American Express, MasterCard and VISA are all accepted methods of payment.