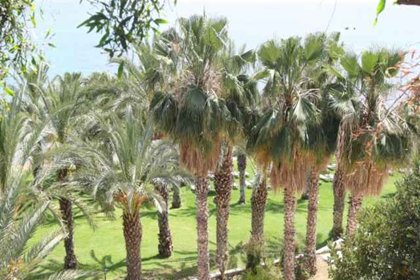 Hotel Overview
Enjoy a sun filled holiday in Cyprus by booking your stay at the comfortable and attractive Tsokkos Ascos Coral Beach Hotel.
The Tsokkos Ascos Coral Beach Hotel is superbly situated in the beautiful Coral Bay, set on a private rocky and shingle beach just a short drive away from the bustling centre of Paphos. The 203 guestrooms are well appointed and have excellent views, and are housed in either the main building or bungalows situated within the hotel's extensive grounds. Guests of the Tsokkos Ascos Coral Beach Hotel can discover delightful beaches and explore charming little villages with a variety of restaurants and bars and relax in front of the most beautiful sunsets nature has to offer. For an affordable holiday in Cyprus this hotel makes the grade!
Getting to the hotel: Paphos International Airport is 18 km from the Tsokkos Ascos Coral Beach Hotel.
Local Tips: Paphos is the home of marvellous treasures of world class with a World Heritage site. A short distance from the hotel is the Land of the Kings, the House of Theseus & Dionysos and Saint Paul's Pillar.
Please Note: Rates are valid for all markets.
Please Note: This property is approx 105 kilometres (66 miles) from Larnaca Airport. FACILITIES:Food, drink and entertainment: The Apollon Cafeteria and snack bar, the Athena restaurant, Artemis bar and Aphrodite Pool Bar. Varied entertainment program including daytime activities, theme nights, shows, live music and folkloric dancing managed by a private entertainment company.
Please note that gentlemen must wear long trousers in the Restaurant and guests must be smartly dressed, no beach wear.
Sports, games and activities: Two swimming pools, one outdoor fresh water and one indoor, a gym centre, Jacuzzi and sauna, massage, Hammam, tennis court, childrens Playground, Table Tennis, games room, TV room and a souvenir shop. Childrens facilities available from November until April.
Additional: 24 Hour Reception, currency exchange, 3 Lifts, Room Service, laundry /dry cleaning, Hairdresser (Women's/Men's), private parking, Internet services.