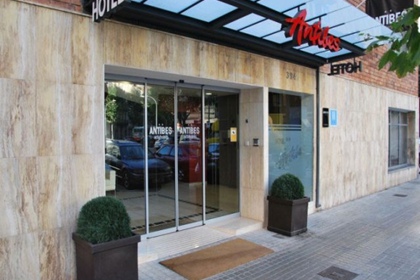 Hotel Overview
The Acta Antibes Hotel is conveniently placed for the tourist attractions of Barcelona, only 400 metres from the Sagrada Familia, and the Paseo de Gracia and the Plaza Cataluña are close by. Offering B & B accommodation, the hotel sits in the up-market area of Eixample, has a modern style and is comfortably furnished and particularly welcomes families and small groups. The Acta Antibes is an option which is kind to your budget and places you right at the heart of some of the main attractions of Barcelona.
Getting to the hotel: 25 minute drive to Barcelona airport and 105 km to Girona airport -
Local Tips: 200 metres to the ?Monumental? metro station ? line 2.