All Inclusive Holidays In The Caribbean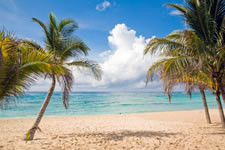 The Caribbean offers culture, quality and paradise. A wide choice of islands offer a great standard of accommodation with the majority of hotels on an all inclusive meal basis, where your meals, drinks, snacks and entertainment are included in the cost of your holiday. Many of the all inclusive hotels in the Caribbean also include a wide choice of activities such as tennis, horse riding and water sports.
The Caribbean is home to the all inclusive holiday and still to this day offer a high standard of food and drink making the price outstanding value for money. UlookUbook specialises in the Dominican Republic and Barbados with the all inclusive hotels listed below, however, you can also search, find and book other Caribbean islands including Cuba and Jamaica.
The standard of food and drink outside of the property grounds can be of a lower standard than within the hotel so an all inclusive in the Caribbean will be a wise choice for a real holiday in paradise and all bookable with UlookUbook.com
Hotels:
All Inclusive Holidays In Dominican Republic