All Inclusive Tenerife Holidays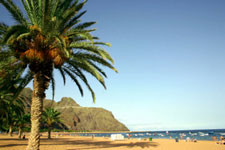 In Tenerife, the all year round holiday destination, you can laze in the sun around your swimming pool, having a snack and drinking nice chilled drinks without putting your hand in your pocket on one of our all inclusive holidays.
You can chill out in all inclusive properties throughout Tenerife including the popular resorts of Playa De Las Americas, Puerto De La Cruz and Costa Adeje. Your meals and local drinks are included in the cost of your holiday with the majority of properties also including snacks and entertainment.
Take the stress out of holidaying and book an all inclusive holiday in Tenerife with UlookUbook.
Hotels:
All Inclusive Holidays In Callao Savaje
All Inclusive Holidays In Costa Adeje
All Inclusive Holidays In Costa Del Silencio
All Inclusive Holidays In El Medano
All Inclusive Holidays In Golf Del Sur
All Inclusive Holidays In La Caleta
All Inclusive Holidays In Las caletillas
All Inclusive Holidays In Playa De La Arena
All Inclusive Holidays In Playa De Las Americas
All Inclusive Holidays In Playa Paraiso
All Inclusive Holidays In Puerto De La Cruz
All Inclusive Holidays In Puerto Santiago