All Inclusive Holidays In Mexico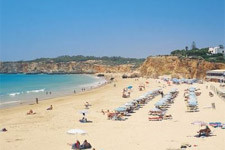 Along with the Caribbean, Mexico was one of the founders of the all inclusive holiday. Offering a range of cuisine at meal times, unlimited local drinks throughout the day and night (time restrictions may apply), with snacks between meals and a variety of entertainment and activities, the all inclusive holiday in Mexico has it all.
Mexico has a wide range of middle class to 5* luxury hotels in it's largest holiday resorts of Cancun and the Puerto Vallarta region, with them both open all year round. You can either search for an all inclusive bargain on our website or speak to one of our travel advisors who will do all the work for you.
Book your Mexico all inclusive holiday today with UlookUbook.com