All Inclusive Gran-canaria Holidays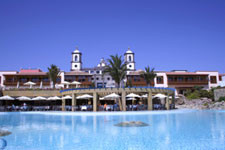 It has never been a better time to book an all inclusive holiday to Gran Canaria than it is now. Although The Canary Islands are not in the European Union, being a Spanish Island, Gran Canaria's currency is the Euro which is strong against the pound, meaning the cost of living here is not as cheap as it used to be.
There's nothing better than having a holiday without the stress of keeping an eye on how much you're spending and as an all inclusive holiday, your meals and local drinks are all included in your holiday cost. The majority of all inclusive holidays include snacks and entertainment so you could go on holiday and spend next to nothing!
You will find all inclusive properties in Gran Canaria at Maspalomas, Playa Del Ingles, San Augustin, Playa de Amadores, Playa Taurito, Playa Del Aguila, Meloneras and Arguineguin, all bookable at UlookUbook.
Hotels:
All Inclusive Holidays In Maspalomas
All Inclusive Holidays In Meloneras
All Inclusive Holidays In Playa de Amadores
All Inclusive Holidays In Puerto Rico
All Inclusive Holidays In Playa Del Ingles
All Inclusive Holidays In Playa Taurito
All Inclusive Holidays In San Agustin