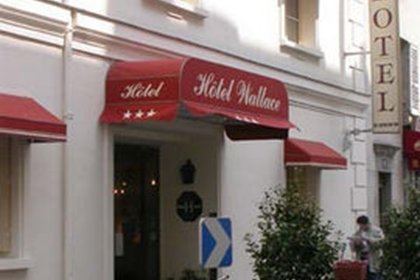 Hotel Overview
The hotel is well located in a quiet area not far from Invalides and with direct access to Trocadero, Champs Elysees, and Montparnasse railway station. Guests can find many restaurants and bars in the area.The breakfast room is located on the ground floor, facing the reception desk. Guests can take their breakfast in the charming winter garden.The hotel is built in a traditional-style, 2-storey building.The lobby, medium in size, welcomes guests into a peaceful atmosphere. It is well decorated with a private lounge (green leather sofas) facing the breakfast room.This 3-star hotel is considered a superior tourist property. The location is ideal for sightseeing. (0808FP)
Important information:
Please note as of 1st March 2015, the government has implemented a new city tax as follows: € 1.65 PER PERSON PER NIGHT for stays in 3 star hotels
This is to be paid by the guests to the hotel directly upon check in or check out.