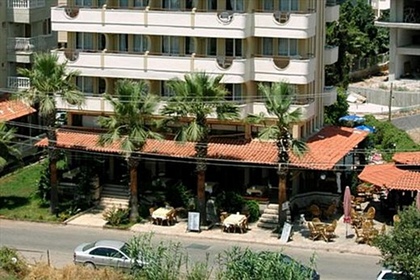 Hotel Overview
The Hotel Rima is situated in the heart of the bustling resort of Marmaris, just 30 metres from the beach and a 20-minute walk from the centre of town. This is good budget accommodation offering value for money in a vibrant and popular holiday destination. The facilities are good and the guest rooms have classic amenities with a private bathroom and a balcony offering a view of the sea. Booking the Hotel Rima makes your holiday in the sun even more affordable.

official rating is 2*

Local Tips: The surrounding area has some fascinating natural sights and historical cultural places of interest worth visiting.