Palma Bay Club (Sahara, Nubia, Gobi)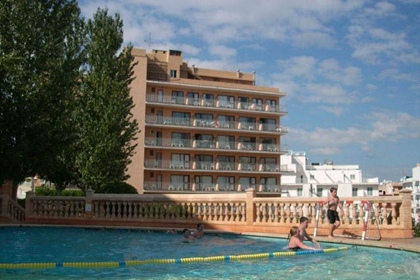 Hotel Overview
Book and enjoy the Palma Bay Club ideally situated just 350 metres from El Arenal beach for that great family holiday.
Palma Bay Club complex comprises of four 7 storey buildings offering a total of 500 apartments. This attractive beach hotel offers a vast variety of facilities to suit all family members and it is well situated for the public transport network and only 150 metres from shops and bars.
Clients may be allocated rooms in either the Sahara, Nubia or Gobi buildings (40-50 metres from the main complex - of 1* standard) but will still use the facilities of the Palma Bay Club.
Local Tips: Please note this property is not suitable for disabled guests or guests with walking difficulties.
Transfers: You can book a transfer with hotels4u.com when you book your hotel. Alternatively if you wish to book a transfer only, please visit transfers4u.com.