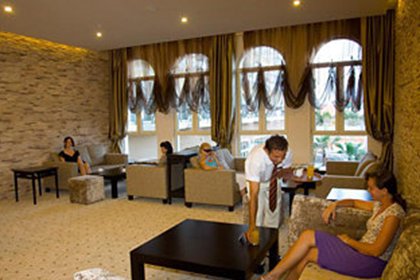 Hotel Overview
Further information about this hotel will be available shortly

## Location
This hotel is located in Antalya, near the cities of Kemer and Camyuva, the hotel is in a short way driving from the Antalya city airport, and 5 km away from Kemer.

## Rooms
All rooms are spacious enabling a comfortable stay; especially for families with children.

## Sport
There are many areas of activity suitable for children, as well as activities suitable for all ages offer by the hotel. Guests can enjoy their stay with a variety of sports activities ranging from water polo to beach volleyball and from gymnastics to outdoor trips.