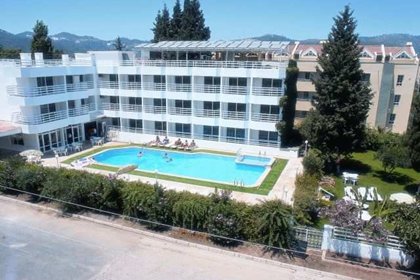 Hotel Overview
Ertur Hotel is located in a superb location just 500 metres from the beach in the popular resort area of Marmaris. This pleasant property offers a friendly and relaxed atmosphere with a number of facilities along with a peaceful garden where you can soak up the sun. Ertur Hotel is a 2 star hotel with 35 rooms, offering more than comfortable accommodation. This hotel is perfect if you are looking for a beach holiday close to the centre of Marmaris.
Getting to the hotel: Ertur Hotel is 1 hour 30 minutes from Dalaman Airport.
Local tips: Ertur Hotel is only 900 metres from the city centre where you will find a variety of bars, shops, restaurants and nightlife. There is something for everyone in the heart of Marmaris, from the strip of bars and restaurants to the beautiful and stylish harbour.
 
Please Note ? Rates are exclusive to European Union passport holders only.