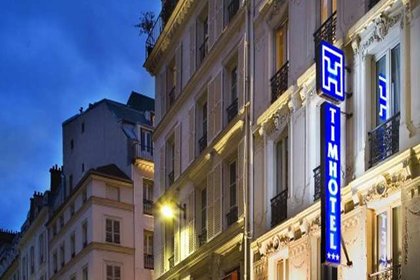 Hotel Overview
3* Hotel Elysees 8 enjoys  a great location in the centre of Paris in the shadow of the Madeleine between Champs Elysees and fashionable Faubourg Saint Honore offering easy access to some of the finest dining, shopping and entertainment experiences in all of Paris either on foot or short taxi or metro ride from the hotel. The Hotel Eylsees 8's location offers guests easy access to all of Paris' fabulous tourist attractions from the Bastille to Champs Elysees and the Eiffel Tower. Offering excellent value for money with basic facilities, services and guest accommodation Hotel Elysees 8 makes an ideal hotel choice for discerning visitors to Paris from across the globe keen to explore allof this fascinating city.
Getting to the hotel: Paris' airports are easily accessed via the metro, road and rail networks. There are several metro stations within walking distance of the hotel foyer. Railway station Saint Lazare is easily reached from the hotel.
Local tips: no visit to Paris is complete without climbing the Eiffel tower and experiencing the amazing views possible from each and every level. The history and story of the tower is depicted along the climb. Ask staff at reception for local guidance, further information and directions. FACILITIES:Dining: Buffet Breakfast is served daily.
Additional: 24hr reception, concierge services, complimentary Wi-Fi internet access, newspapers at reception, air conditioning/heating, laundry services, safety deposit box (reception), public parking nearby, hotel is smoke free, tourist information services, postal, fax, copying, message services, wake up call services.